Contact Information
David M. Sabet
Business Owner
New Era Remodeling & Repairs, LLC
2305 Kildane Way, SE
Olympia, WA 98501
Office Tel: 360-706-9097
Mobile Tel: 360-706-9097
Normal Business Hours:
Between 10 am - 7:00 pm
Operating 6 days a week! Mon-Sat
Contractor License: NEWERER818OP
24 Hour Emergency:
Call 360-706-9097
Email: CallUs@NewEraRemodeling.com
Website:www.NewEraRemodeling.com
Landscaping Services
We, at New Era Remodeling & Repairs, LLC are a licensed General Contractor in the State of Washington, License #: NEWERER818OP. We can provide you with professional landscaping services. We have professional landscapers who can make your dream come through. We are located in Olympia, Washington, and also serve the nearby cities. We serve only residential locations. Here is our list of most commonly requested landscaping services which our landscapers can provide to you 5 to 6 days a week (Mon.-Sat.) from 10 a.m. to 7 p.m.
* Backyard Garden Design
* Flower Planting,
* Compost-bin Design / Building,
* Tree Trimming,
* Tree Removal,
* Drip Irrigation System Installation,
* Garden Designing,
* Fence Repairing,
* Fence Staining,
* Garden Construction
* Garden Landscape Design,
* Gardening,
* General Yard and Garden Cleaning,
* Landscape Irrigation,
* Landscaping Services,
* Lawn Repairs,
* Lawn Reseeding,
* Mulching and Composting Gardens,
* Nursery Landscaping,
* Outdoor Plumbing,
* Sprinkler System Repairs,
* Stone Border Walls,
* Bush Trimming,
* Tree Services,
* Bush Planting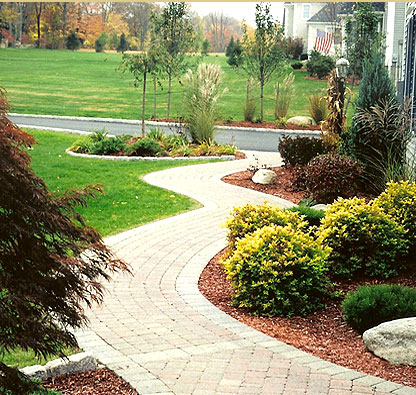 The urge to improve landscaping is a powerful one, especially for those who have recently purchased a home. However, the planning and design needed to properly install landscaping are incredibly important if you want your project to hold up over time! Using a professional to design landscaping is always a good idea. Many homeowners who take it upon themselves to do the work are disappointed only a few years later because their alterations simply weren't sound enough to handle their area's weather and climatic demands. By hiring us to do your landscaping, you can rest assured that you will have beautiful and long-lasting gardens. Even if you plan to do landscaping on your own, having a professional designer to work with should lead you to longer-lasting, better-looking results. Some homeowners have found that the relatively low-cost of our professionally designed landscape coupled with their own labor to do some of the work produces an excellent overall project at an affordable price.
While general lawn maintenance is typically done more for aesthetic reasons, leaving your yard unattended can greatly reduce your curb appeal and even lead to other problems down the road. Tree trimming is a necessity not only for keeping up appearances but also for safety reasons. When tree trimming is a regular part of your overall lawn maintenance, you'll avoid the catastrophic damage that can be caused by unstable branches.
Sprinkler systems are a simple solution for many households with lawn maintenance issues. Installing a sprinkler system is a great way to reduce the time and effort good lawn maintenance requires. When properly designed and installed, sprinkler systems can actually reduce the amount of water used on your lawn and garden. If you already have a sprinkler system, we certainly can maintain it for you.
Neglected trees, hedges, or shrubs can ruin an otherwise great looking property. Shrub trimming is not exactly rocket science, but learning the best times to cut branches, the optimal amount of thinning to perform, and other facets of hedge pruning is a necessity if you want your plants to stay healthy. Those who jump into shrub trimming without understanding the basics often end up doing more harm than good, though that harm is often reversible over time by using better hedge pruning techniques. Unlike improper shrub pruning or hedge trimming, irresponsible tree service is something that can have serious ramifications for your property. Unless you have plenty of experience in the field, hiring us for tree service can keep your gardens safe and beautiful all year long. Not only we have the right tools to trim tree branches and the proper equipment to do it safely, but we will also be able to identify and prevent problems like disease, insect infestation, and fungus.
Emergency tree service is sometimes needed after a thunderstorm or heavy ice or snowfall. The threat of unstable, damaged, or weighed-down branches are nothing to take lightly, as it causes damage to property and people every year. A call to us before an unstable branch falls onto your car or your home is much better than a call after the fact!
Fence repair is a fairly easy project that can significantly add to the appeal of your home. The first task in fence repair is to decide what materials, such as wood panels, need to be fully replaced or just repaired. Then, removing the damaged areas thoroughly, obtaining new materials that match the original, and simply exchanging the new for the old could do the trick. Another small fix often overlooked in fence repair is applying a new coat of paint, which can easily add a lot of visual attraction with little cost or effort. We can do all of these for you cost-effectively and to your satisfaction.
Please call us at 360-706-9097 or contact us by e-mail if you have questions or comments by clicking on the button below for a free estimate on all your lawn & garden care work that you may want to be done. We are available 5 to 6 days a week (Mon.-Sat.) from 10 a.m. to 7 p.m.
Please call us at 360-706-9097 or contact us by e-mail if you have any questions or comments, or make an appointment by clicking on the button below for a free estimate on all work that you may want to be done. We are available 6 days a week (Mon.-Sat.) between 10 a.m. to 7 p.m.