Contact Information
David M. Sabet
Business Owner
New Era Remodeling & Repairs, LLC
2305 Kildane Way, SE
Olympia, WA 98501
Office Tel: 360-706-9097
Mobile Tel: 360-706-9097
Normal Business Hours:
Between 10 am - 7:00 pm
Operating 6 days a week! Mon-Sat
Contractor License: NEWERER818OP
24 Hour Emergency:
Call 360-706-9097
Email: CallUs@NewEraRemodeling.com
Website:www.NewEraRemodeling.com
Painting and Drywall Repairs
We, at New Era Remodeling & Repairs, LLC are a licensed General Contractor in the State of Washington, Registration #: NEWERER818OP. We are a reputable professional painting company with well-qualified painters located in Olympia, WA. We also serve nearby cities. We serve only residential properties. Below, is a list of the most commonly requested painting jobs we receive from our customers:
* Paint Removal
* Painting Ideas & Styles
* Color Matching
* Sheetrock Repairs & Texturing
* Painting
* Wallpaper Removal & Wallpapering
* Water Damage Repairs,
* Ceiling and Wall Textures
* Exterior Painting
* Interior Painting
* Doors and Windows Staining
* Wood Floor and Wall Staining
* Drywall Repairs and Texturing
* Fence Staining
* Popcorn Removal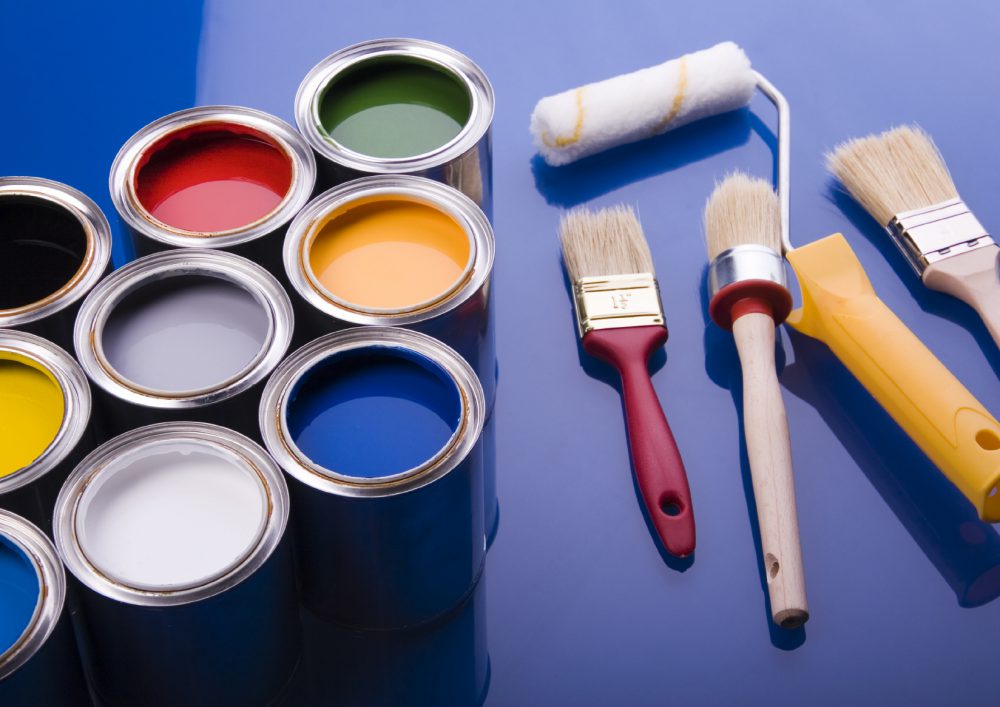 Painting and staining are some of the easiest ways to improve the look of your home and property. They are also good do-it-yourself projects, though keep in mind there are benefits to hiring a painting contractor or a handyman to the job for you. A good painting contractor crew can finish a job in a fraction of the time it would take you to do it alone, and many people would rather leave the mess of painting and staining to a professional painter as well. Regardless, a good coat of paint or a fresh coat of stain can transform a property from run down to looking good with just a few swipes of a brush. Please call us at 360-706-9097 or use our "Contact Us" form to email us if you need help with your painting project.
Wall and ceiling texture is an important consideration for any painting project. Different types of paint will affect or produce different types of wall textures even on flat walls. While these different paint finishes will have a subtle effect, causing the walls to have an eggshell texture, flat, orange, and many others, there are more dramatic ways to create wall textures. Typical walls in new suburban homes will be textured for several reasons. It creates a nice look, but this type of texture is great for hiding bumps and scratches, not to mention that they can make speckling over nail holes almost disappear. No matter what type of texture you are searching for, just know that there are several ways to make it a reality in your home.
Paint preparation is crucial for any painting project because it will assure a quality job by helping you save time, energy, and avoid any pitfalls that you may encounter otherwise. Paint preparation is more than just wearing old clothes and laying down drop cloths. It is moving furniture or other precious objects that need to be saved, and it is removing cabinetry, trim, or any other materials that need to be repainted on their own. Paint preparation also calls for filling in any holes, cracks, or other blemishes with calk or Spackle and then priming any oil-based surfaces with primer before beginning the actual job. Once an area is prepped, the actual project runs much more smoothly with greater quality assurance.
Interior wall painting, wood staining, and drywall repair are all important facets of creating a stunning home interior. While interior wall painting is a job that many homeowners feel confident doing themselves, it is also one of the most frequently underestimated tasks in the home improvement industry. The one thing that typically separates good wall painting from poor wall painting is preparation. Homeowners attempting this project on their own should definitely do their research when selecting paint, preparing the painting surface, and taping baseboards, trim, and windows. Drywall repair is another task that is often underestimated. Though minor drywall repair, like applying patches or filling in dents can often be performed by the inexperienced, drywall repairs due to water damage are often best left to the professionals. Wood staining changes the look and feel of flooring, furniture, and paneling in the blink of an eye. Though similar to painting, wood staining is a little trickier; as it typically involves stripping away old finishes and sanding down the surface to be effective. With a healthy combination of drywall repair, wall painting, and wood staining, many rooms can be completely transformed in appearance at a very reasonable cost to you.
Exterior painting is an important part of a home renovation or home remodeling too. We can help you choose the right colors and our professional house painters can paint it for you. When starting an exterior painting project, you may want to figure out the answers to common preparation, priming, painting, and clean-up questions. We can help you with all of these issues and give you a free quote. We can also help you design the best style and choose the right colors. With every painting job, we point out to you the differences between oil-based and latex paints as well as what it takes to properly prepare the surfaces, the application process, cleanup, storage of leftover paint, and health and safety issues.
Paint removal is one of the messiest tasks in the home improvement field. If this process were only as easy as vacuuming up dirt off a dirty floor, but this is far from the case. Paint removal can be done in several ways, but the two main ways are by sandblasting and by using a paint stripper. Some processes use heaters to bubble the paint off of a particular area, but these often damage the wood that the paint is attached to. The problem with any of these methods of paint removal is that once the paint is removed it is not in a form that is easy to handle. It is in chips and strips or mixed up with the goo caused by the paint stripper. Removing paint is best left to the professionals unless dealing with a mess is not a big issue for you.
Please call us at 360-706-9097 or contact us by e-mail if you have any questions or comments, or make an appointment by clicking on the button below for a free estimate on all work that you may want to be done. We are available 6 days a week (Mon.-Sat.) between 10 a.m. to 7 p.m.